Lyrics & MP3 Copy
of Studio Recording:
Seems as Though I'm
a Step from Paradise
Written and Recorded
by Frank McKinnon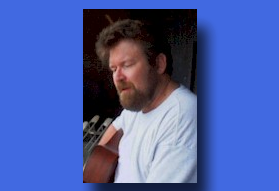 ---
LYRICS
Snow is fallin' down.
It seems to bring
peace to the world.
There's a set of footprints
that I can only see
in my dreams
in my dreams.
REFRAIN:
And even though
I can't talk with you tonight,
my heart is full of love.
I don't know
what tomorrow will bring.
But it seems as though
I'm a step from paradise.
All I can do
is watch the snow fall
and think about
what I'd like to say.
Maybe, tomorrow,
when the sun
is shinin' bright,
I'll talk with you.
I'll talk with you.
REFRAIN
LEAD BREAK
REFRAIN
---
MP3 Copy of Studio Recording
Recorded in 2000
If your computer won't play it on this page, then try the link below.
[MP3 Copy of Studio Recording]
---
Sara Montgomery: Cello
Frank McKinnon: Guitar and Vocal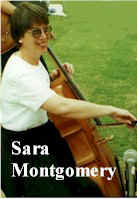 ---