Booking Gigs and Organizing Concerts
---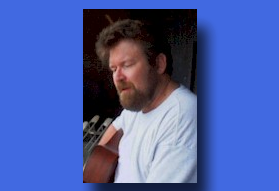 During the past 45 years, I have performed music solo as much as I have performed with a band. I prefer singing with a lot of harmony. I, also, prefer playing my guitar with a bass guitar player, a lead guitar player, and a drummer. Having a fiddle player and someone playing the piano is, also, something I like. Those preferences and likes have resulted in many of my solo gigs becoming band gigs where I would split my solo paycheck evenly among band members.
Lately, I have been wondering what it would be like to including saxophone, trumpet, and trombone...That could happen.
In 1997, most of my solo gigs were becoming band gigs, so I started booking gigs under the name "Painted Sky Band." Then, in 2000, a musician, who joined us for a few gigs, said some offensive things to some people in the audience. I believed that the things he said were offensive enough to have a negative impact on our ability to get future gigs with the name "Painted Sky Band." So, I changed the name of the band to "Frank McKinnon and Friends."
I used the name "Frank McKinnon and Friends" for about a year. But that name didn't feel right to me. While I was telling my singing partner, Tom Blake, about that feeling, I suggested that we call the band something else, like "Spring River Band." Then, Tom said, "How about 'Spring River Valley Band?'" So, the name of the band has been "Spring River Valley Band" since then.
In about 2012, I stopped booking gigs and organizing concerts, because I did not have time. But I have time, now, so I am starting again. This time, I am focused on organizing things in a way that I believe will help make us more successful, and that could help make good experiences for everyone involved.
There have been very few times when we have had someone filming us while we have played. I have been talking to my friend Johnny Stockard. He has been very successful with filming in the movie industry. He taught me a thing or two, and plans to help me make sure someone is filming us.
---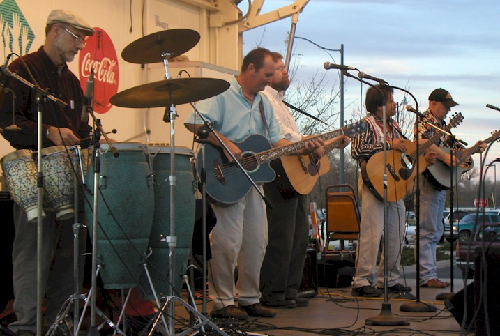 ---
There have been very few times when we have had someone in charge of adjusting the sound and lights while being in the audiance instead of being on stage. I plan to have that taken care of before we start performing again in June 2025.
On October 28, 2022, I started publishing MP3 copies of studio recordings on this website. On September 16, 2023, 33 studio studio recordings have been published. This website is reporting that it has received 173,239 views. Lately, it has been receiving about 2,000 views per day.
If you know of a venue, a music festival, or an event where you believe I could play solo or with the Spring River Valley Band anywhere in the World, please call me at (575) 420-8199 or email me at mckinnonf40@gmail.com.